Don passed away Aug 31, 2023 at the age of 85. For those of us that played with Don, he was the life of the party kind of guy, louder than life, a speedy, gritty forward. He was a regular with the Friday afternoon BOHC alumni at Hectors. He met Maya in high school at 17. Married later and were married for 63 years, raising two children Todd (current goalie in our Black division) and Jennifer Gordon Scenna. A service will be held at West Plains United Church, 549 Plains Rd W Burlington on Monday September 11 at 2pm. Reception to follow. Memorial donations in Don's honour can be made to West Plains United Church or Joseph Brant Hospital Foundation. Rest in peace Donny.
It is with profound sadness we mourn the passing of Eric N. Fowler. Eric was one of the founding fathers of BOHC.

Eric enjoyed a very successful and accomplished career in sales management. He was highly awarded in his 25 year career at Philips where his colleagues also became life-long friends. After retirement from Philips, he created a successful sales agency which prospered until his "real" retirement.

Eric loved sports. He was an avid golfer and hockey player and, of late, a pickle ball player. He played Burlington Old Timers Hockey and was a member of the Burlington Golf and Country Club where he liked to recount the details of his two holes-in-one. Eric was as much about the camaraderie of sports as the game.
Bob passed away this morning (July 4, 2023).
From an article published in 2016… By Melanie Cummings Special to Burlington Post
Bob Gaumont intends to live up to his 'Miracle Man' monicker. So, tackling a nearly five-kilometre hike to raise money for Carpenter Hospice tomorrow (Saturday) — at age 71, and a battle with cancer looming — goes with the designation.
Gaumont is currently in remission from non-Hodgkin's lymphoma. The 13 x 9.5 centimetre tumour found lodged in his right lung in 2011 has shrunk with treatment but he's been told that there's a high risk it will grow and wreak havoc again.
Initially, his years of breathing difficulties were thought to be due to asthma so the growing tumor went untreated for an extended period of time. The fact he endured and is still alive led doctors to nickname him the 'Miracle Man'.
"I'm grateful for every moment of my day," said the married father of four and grandfather of four. - Carpenter Hospice contributed to this outlook, which is why Gaumont has been an ardent supporter of this annual walk for the last four years. He typically raises $5,000 each year to support the work at the end-of-life care centre.
Bruce Walker passed on Wednesday, May 24, 2023, while holding the hand of his daughter Jacqueline. Bruce was 69 at the time of his passing and spent most of those years in Burlington. He had a lifelong career as a Stelco Steeler and was known to be something of a MacGyver to those who knew him. Always creating, inventing, or tinkering and would never hesitate to help you repair something, whether it was your computer or your lawnmower. During his off-season, he was strapping on the skates with the Burlington Oldtimers Hockey Club, which was always a highlight for him.
RIP Ted Chambers. We had a lady (Carrie) come into Hectors telling Gunther her dad who was a past member had passed away. Ted Chambers is the person that designed and drew the Hector character... As a retired Stelco employee, Ted enjoyed his favourite past-times including fishing, sports, and family dinners. For many years, Ted was a goalie for the Burlington Oldtimers Hockey Club, and a coach with Burlington Ladies Softball League (BLSL) for over 30 years. A Celebration of Life will take place on December 2, 2022, from 6pm to 9pm at the Halton Naval Veterans Association (2444 Industrial Street in Burlington).
RIP Brent Pope. Brent played with the BOHC recently, he had four OHL seasons between the Peterborough Petes, Hamilton Dukes, Guelph Storm and Ottawa 67's from 1989-93. He passed away in Hamilton on Tuesday following a battle with cancer at the age of 49.
Toronto Star
.
GoPetesGo.com
. 
---
RIP - Alan Payne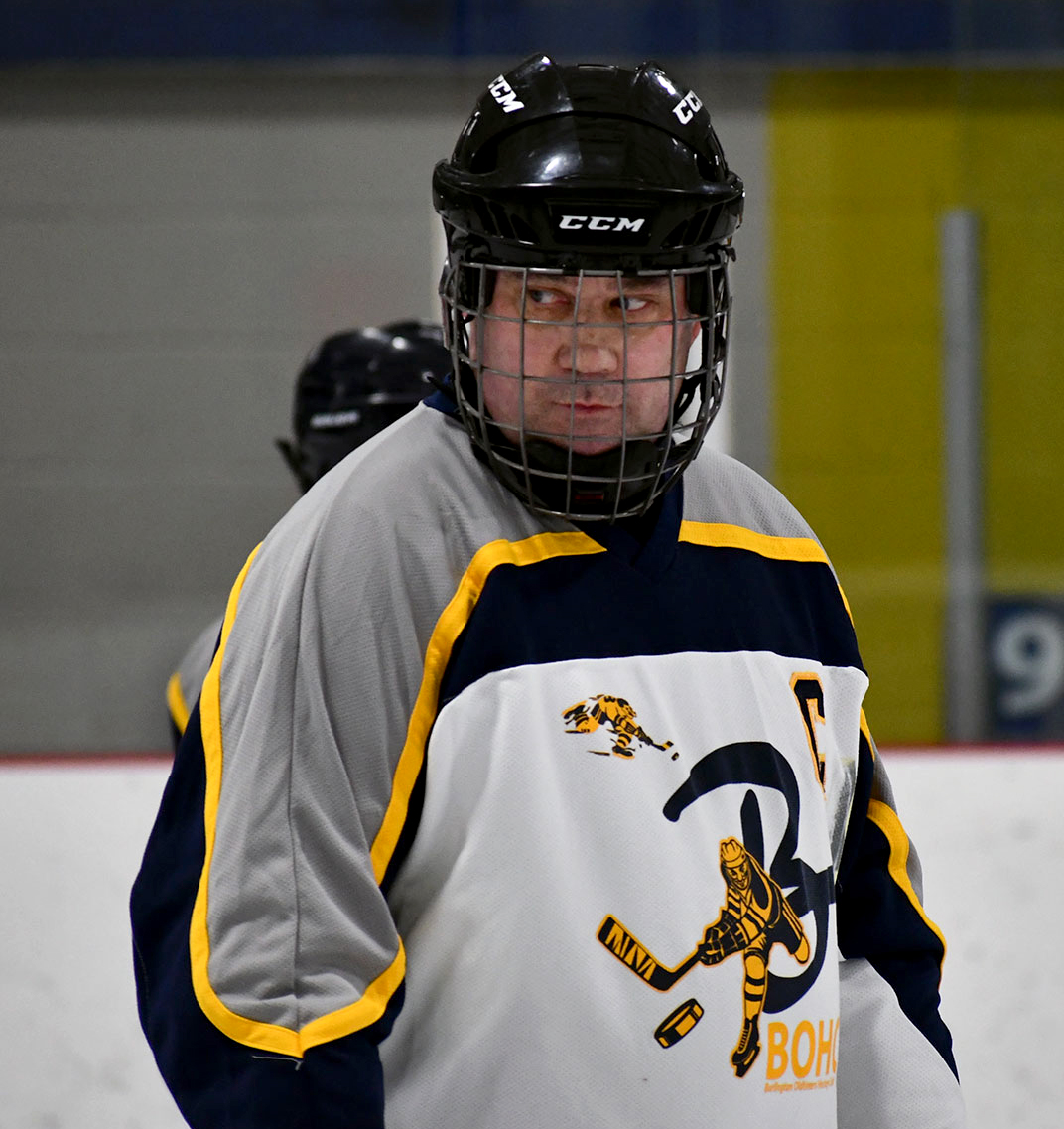 From his wife Deborah... I would like to have this message passed on to any members of the oldtimers hockey league who played with Alan Payne and who might like to show their respects at Alan's celebration of life. Alan had been living with non Hodgkins lymphoma for the past 4 years. This August Alan got covid which turned into covid pneumonia. He was hospitalized and in the ICU at Joseph Brant hospital for over 60 days. Alan succumbed to this illness on Monday October 10, 2022.
Alan's celebration of life is on Sunday October 16, 2022 between 2 and 4 pm at Dodsworth and Brown, 2241 New street, Burlington
---
RIP - Brian Gillespie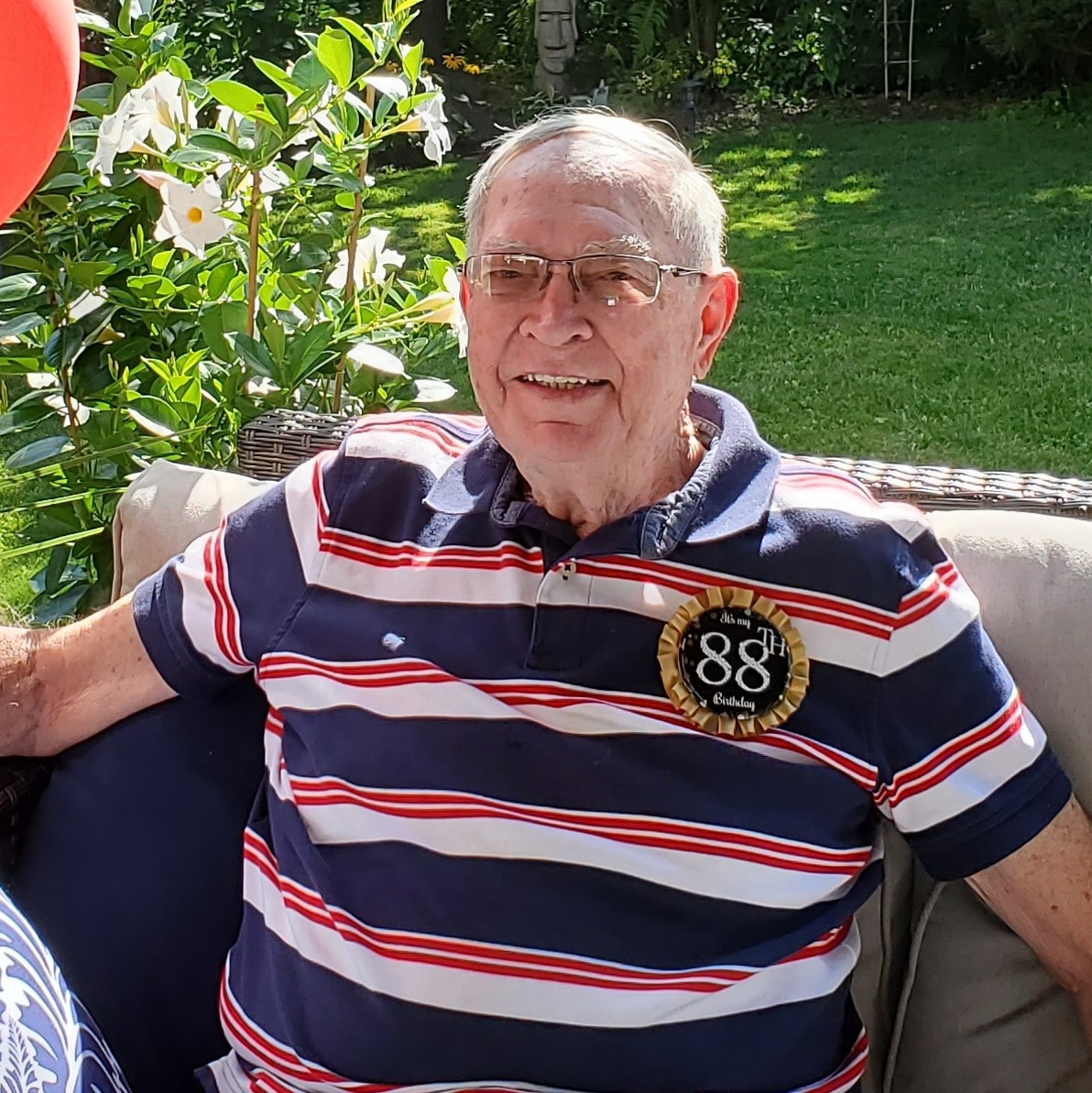 From Brian's son Mark -
I thought some of the folks in BOHC might want to remember my father - being one of the original members and organizers. 
https://www.arbormemorial.ca/mceachnie/obituaries/brian-collisson-gillespie/92706
I have fond memories of all the crew over at our house discussing (and drinking beer) the creation of the "team" (it was only suppose to be one team at that point) and the surprise and shock from all the organizers when folks began to call or just show up wanting to play.
Memorial and sharing service will be held at McEachnie Funeral Home (28 Old Kingston Rd., Ajax ON, L1T 2Z7) on Thursday, October 13, 2022 at 11:00 a.m.
---
RIP - Glenn Pierson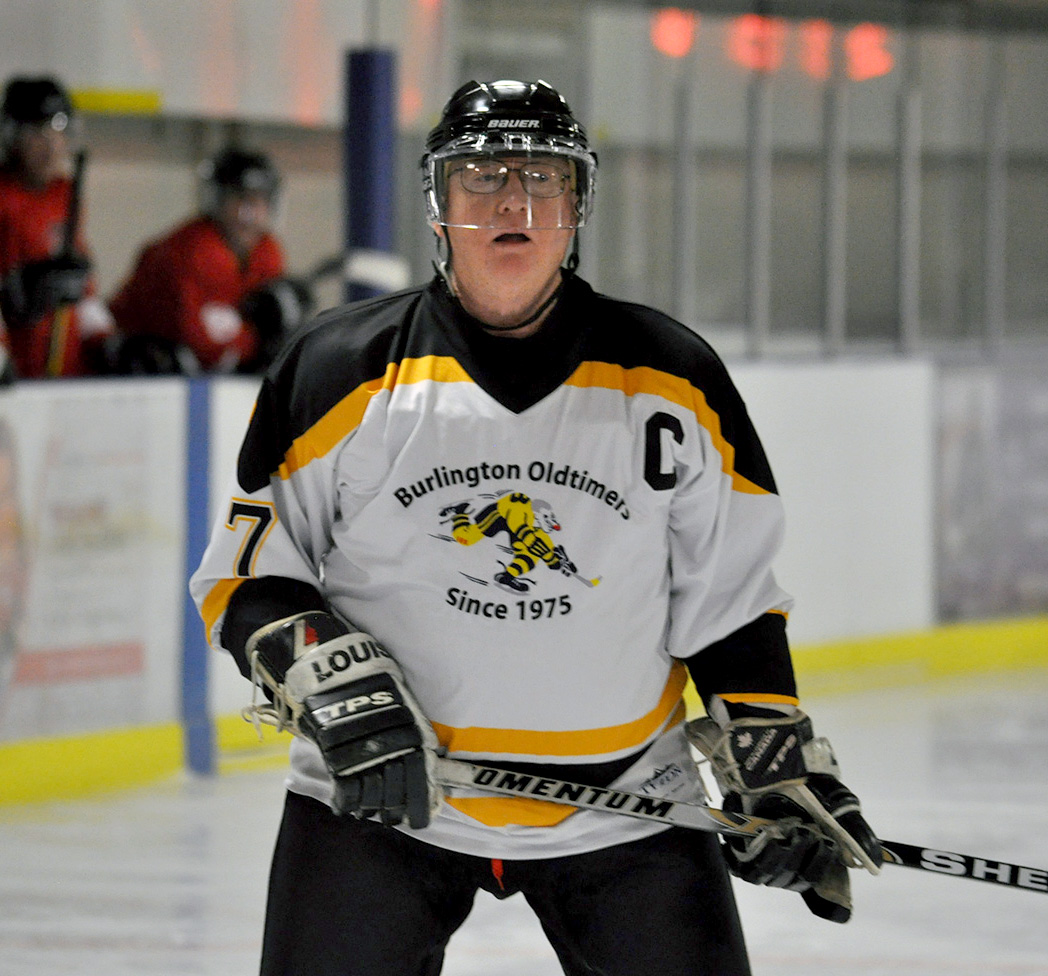 Sorry to advise the league that a long-time former member of BOHC, Glenn Pierson, passed away this afternoon after a lengthy illness. As many of you may recall, his daughter Kaitlin helped him along through a gofundme page and this was her response a year ago. The fight has ended. RIP Glenn
April 20, 2021
by Kaitlin Pierson, daughter
I want to say a big THANK YOU to everyone who supported my Dad during this time. He is slowly working his way through his individual donation comments, so if you haven't heard from him yet rest assured that you will.
Our hearts are full of gratitude for such a kind and generous group of friends and family.
https://www.gofundme.com/f/dfkauq-help-glenn-walk-again
---
RIP - 
William (Bill) Alexander Mowat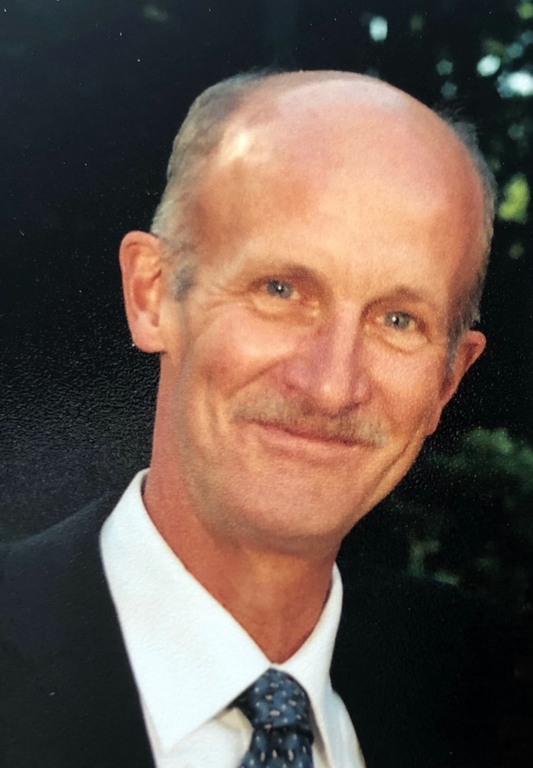 July 1, 1946 - July 30, 2022
Bill was born in Montreal, Quebec to Stewart and Iris (Armstrong) Mowat on Canada Day in 1946. He graduated from Beaconsfield High School and moved to Ontario, living in Burlington most of his adult life, and Oakville in his final years.

Bill worked as a salesman in the steel industry before starting his own construction company and later a home inspection company. He was a long-time member of the Burlington Oldtimers Hockey Club and played for the Geriatrics, Hobos and Old Lifters. Bill was an avid golfer and former member at Beverly Golf & Country Club. He also played softball and was an avid bowler in his later years. Bill loved the outdoors including camping, boating, canoeing and fishing, preferably in Algonquin Park. A huge sports fan, he could always be found watching or listening to his Toronto Blue Jays and cheering on the Montreal Canadiens and other favourites including the Leafs, Raptors, Bills, Browns and Argos. He never missed watching a major sporting event including World Junior Hockey, the Olympics or golf majors.

A visitation and celebration of life service will be held on Saturday August 13th at Smith's Funeral Home, 1167 Guelph Line, Burlington with visitation starting at 12pm and a service from 1pm-2pm. Following will be a gathering at one of Bill's favourite spots, the Burlington Oldtimers Hockey Club at 3pm.

Memorial contributions may be made to Community Living Burlington. The family would like to thank the many support and health care workers that assisted Bill throughout his final years including the care and support provided by the staff at Oakville Trafalgar Hospital.
---
RIP - Stan Ruhl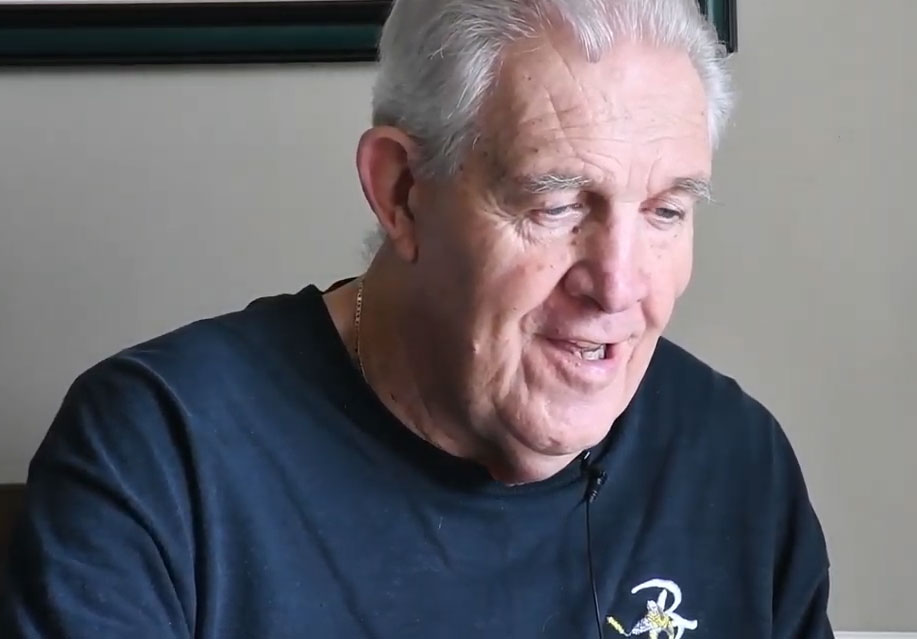 January 19, 1942 – July 13, 2022
Stan (BOHC # 262 since Oct 1/83) was a forward in BOHC and a great player to have on your team and a headache for the opposing defensemen. He began his BOHC career as a ref then joined as a player. Stan was doing well a couple years ago having recently retired from managing the Clubhouse with the Hectors boys. Stan was instrumental for years in helping out with the Invitational tournament as well. Stan's daughter, Michelle, passed along the sad news, she wanted to let the club know that her dad passed away July 13th. He was battling dementia and parkinson's. This last year was little rough for him, being in the hospital for the most part of it. 
Stan will be interred at a graveside ceremony held for family and friends on Friday, July 22, 2022 at 11:00 a.m. at White Chapel Memorial Gardens (1895 Main St. W., Hamilton) followed by a celebration of life at Hector's, the BOHC lounge, located at 3521 Mainway.
---
RIP - Andy Murie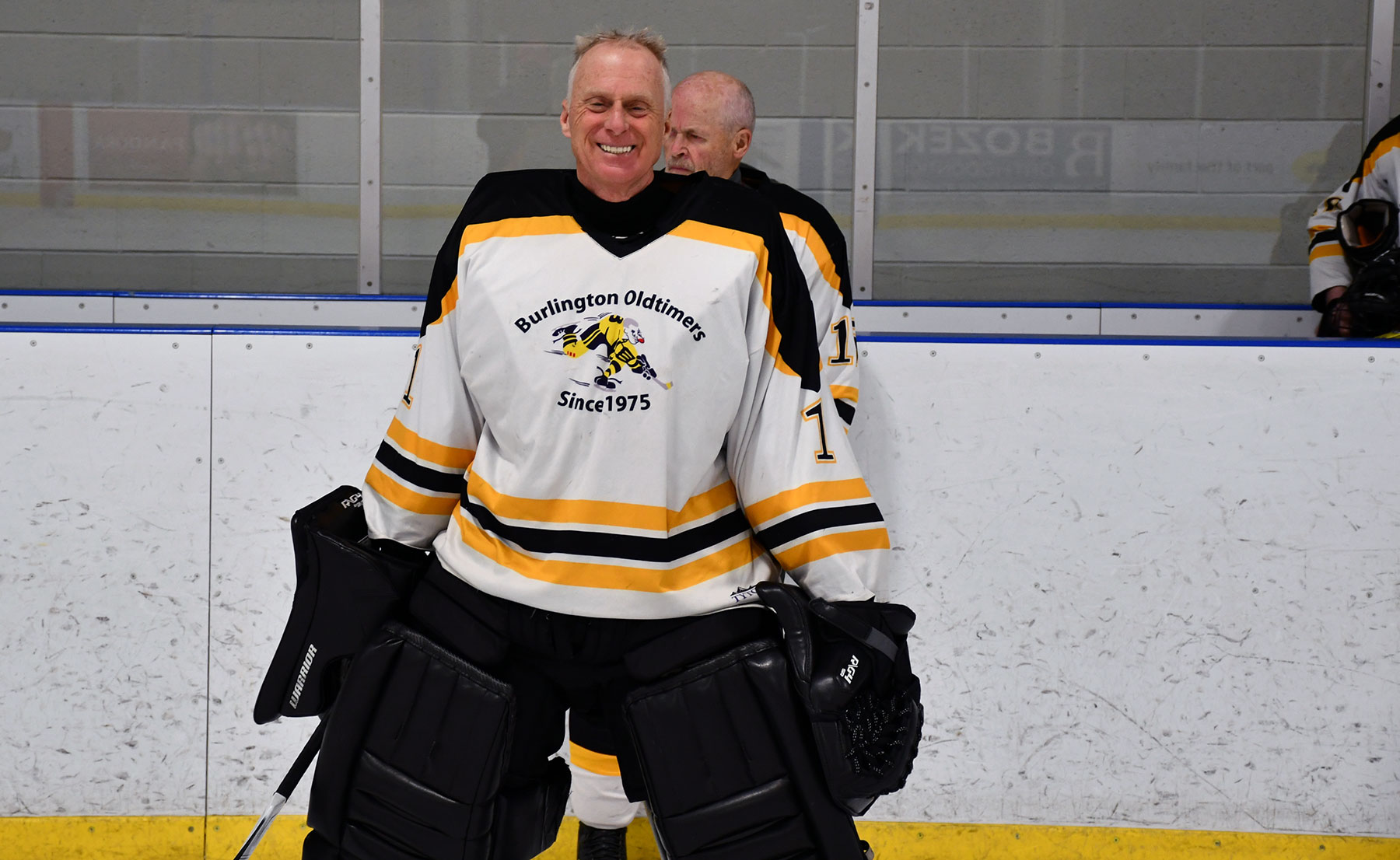 October 13, 1955 - March 8, 2022
Andy Murie passed away peacefully on March 8 surrounded by his immediate family, three months after being diagnosed with metastatic pancreatic cancer. He was 66. He made an incredible impact. At the time of his death, he was in his 25th year as the CEO of MADD Canada, working as a tireless advocate for road safety and having saved countless lives. Prior to joining MADD Canada, he worked for the Canadian National Institute for the Blind and Big Brothers Big Sisters of Canada, where he helped improve the lives of members of our communities. Andy joined us as a player then gave it a try as goalie in Gold.
As per his wishes, Andy will be honoured in a Celebration of Life at the Waterside Inn at 15 Stavebank Road South in Mississauga on Saturday, March 19 from 1-5 pm, with remarks at 2:30. In lieu of flowers, please make a donation to MADD Canada and continue Andy's work to stop impaired driving and make our communities safer
https://turnerporter.permavita.com/site/AndrewAndyMurie.html?s=40
---
RIP - Jim Regan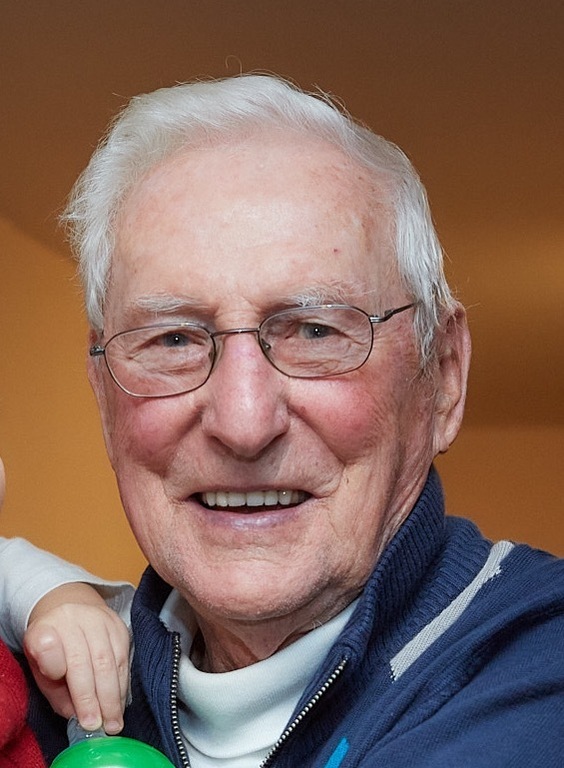 March 22, 1928 - January 31, 2022
Jim Regan was a passionate hockey player for more than 75 years! He passed away on Feb 1 at age 94. (from his family... We are certain that while Jim was preparing for his journey into Heaven this past week he imagined himself lacing up his blades one last time and hopping the boards for a truly joy-filled end to end rush ending with a well-placed wrist shot into a small open corner of the net! Quietly and unceremoniously as was always Dad's way, he makes his way back to the bench stopping to smile and share one last gaze into the eyes of each one of us who are so honoured to be part of his family. Stick over his shoulder, he heads into Heaven's dressing room.
Visitation at SMITH'S FUNERAL HOME, 1167 Guelph Line (one stop light north of QEW), BURLINGTON (905-632-3333) on Sunday, February 6 from 3 – 6 p.m. Funeral Mass will be celebrated at St. Paul the Apostle Roman Catholic Church (2265 Headon Road, Burlington) on Monday, February 7 at 11 a.m. Please RSVP for the visitation and Mass.
---
RIP - Colin "Stewart" Cockshutt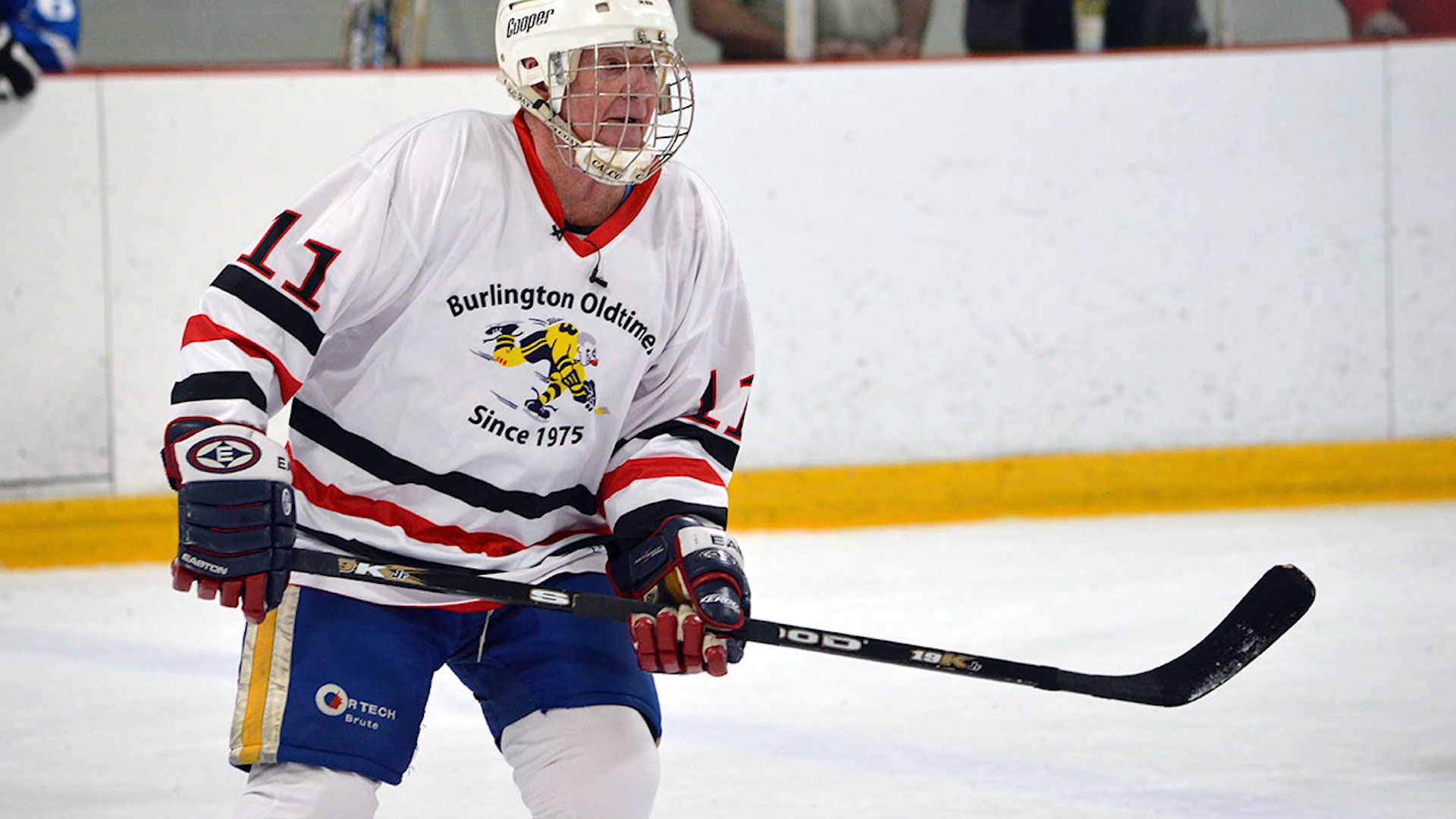 August 1, 1929 - December 9, 2021
Stew passed away peacefully in his home surrounded by his wife and the people who loved him. Survived by his wife of 50 years Heide, his sisters Doreen, Sally and Jackie and his children James, Mark (deceased), Cathy, Nikki, Susie and his dog Cooper. Stew loved his children and stated "they created some anxious moments but it was all worth it". Stew was also loved by his grandchildren, great grandchildren and many friends.

In 1949 Stew joined his father at Cockshutt Greenhouses to later become owner, he took great pride in "growing the best flowers in all of Canada". He then got into the horse racing business, co-owning Carman Hie Stable Inc. Stew and Carman became the best of friends. Stew loved his horses, going hunting and fishing, playing Burlington Oldtimers hockey and being a member at the Burlington Golf and Country Club. One of his biggest highlights was being inducted into the Oldtimers Hockey Hall of Fame at the age of 88. One of Stew's favourite memories was his trips fishing to the Northwest Territories with Gary Rich.

Stew was a man who had a great deal of pride. In 1994 Stew and Heide bought the farm in Rockwood which was his lifelong dream and biggest joy. Stew left us with one last wish, he said "I want everyone to get along with each other, to remember the man I was and for everyone to be happy"..
View BOHC video tribute to Stew

---
RIP - Byron McCormack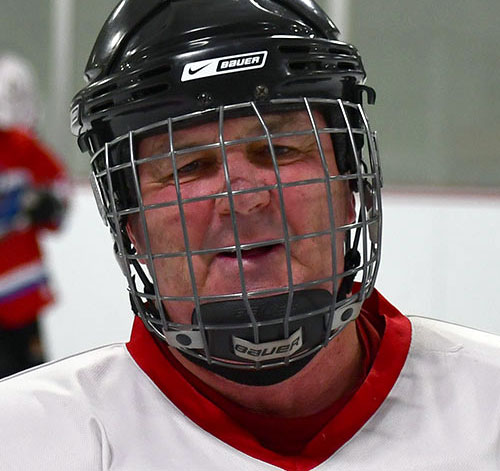 June 26th, 1952 - Monday, November 22nd, 2021
It is with deep sorrow that we announce the passing of Byron, on November 22nd at OTMH, in the loving arms of his wife Debbie. Byron grew up in Pointe-Claire in a loving family, with sports always being a major part of his life. Starting young with golf, having his dad caddy for him, and winning the Junior Championship in Lac Mason. He played football all throughout his school years, as well as hockey and baseball. As an adult, he enjoyed coaching boys hockey both in Pointe-Claire and in Burlington, and continued to play hockey, baseball and golf right up until COVID-19 brought things to a halt. Byron was an active member of the BOSL and BOHC for 35+ years. He could always be found enjoying a beer and a laugh with the guys after a game.
---
RIP - Gary George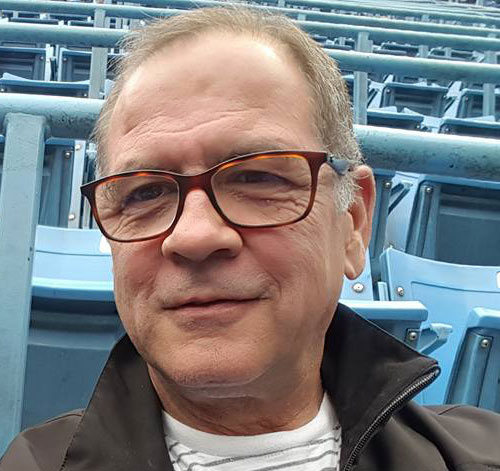 Gary left us after a valiant, 10 week battle with an acute, toxic pancreatitis, surrounded in love by his family. His quick wit was only matched by his creative and imaginative mind and I know he picked up his flare for writing and creating stories out of thin air from our Father, Eddie George. Big hearted and generous, he loved his beer, chicken wings and an all-inclusive family vacation in Mexico with Louise, Kim and Shannon. Love and condolences are pouring in from the many, many friends and family he touched over the years and who loved him in return and we are so appreciative of the cascade of love and support from you all.
Louise George called us to let us know there will be a celebration of life for Gary George. It will be held at Gator Teds on Saturday, September 10th from 1:00 PM to 4:00 PM. 
---
RIP - Wayne Hill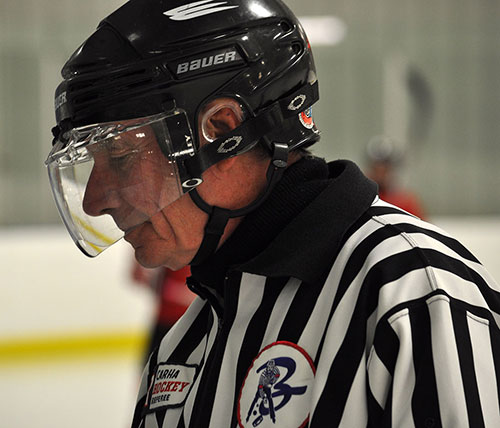 From Howie Hill, Wayne's son... I wanted to let your organization know that my father, Wayne Hill, passed away on Tuesday afternoon after a battle with multiple myeloma. He cherished the relationship he had with all of you as players, rink staff, management and officials. He was happiest when he was either with his family or on the ice. He was such a good man and such a dedicated referee and called a game with such skill, grace, poise and unique, yet subtle flair. I remember going to many games just to watch him. Who goes to a game to watch a referee? He was worthy of spectators.
Thank you for being such an important part of his life. Howie Hill
https://www.cardinalfuneralhomes.com/obituaries/mr-wayne-hill/
---
RIP - William (Bill) MacLean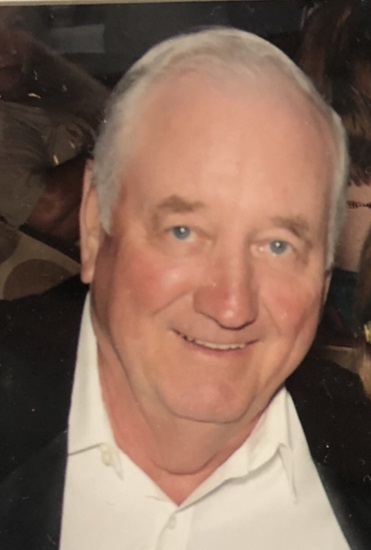 Sad news guys - We received a message that William (Bill) MacLean died Wednesday morning. He played in BOHC and in BOSL for a long time. Bill's wife Fran wanted us to be informed of his passing. He played last about 15 yrs ago and was at one point a Co-convenor in our White division.
https://www.smithsfh.com/memorials/william--maclean/4347096/obituary.php
---
RIP - Bernie Porter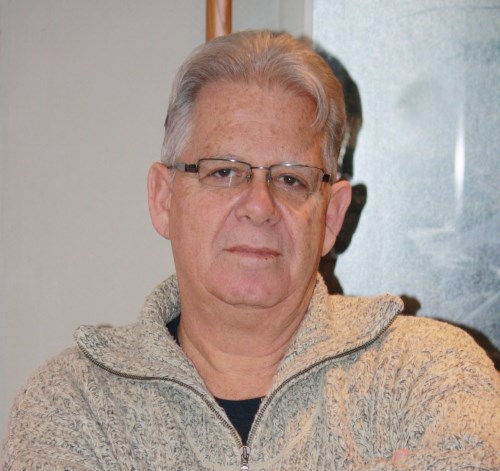 Sad news guys - wish I had a photo of our good friend BERNIE PORTER. He had a great love of sports and dedicated many years of his life as a player, coach and avid spectator. Hockey and golf were his passions. He was a 39-year member of the Burlington Oldtimers Hockey Club and served 5 years on the Board of Directors. He also enjoyed many years coaching Oldtimer and youth hockey and greatly enjoyed attending the various sporting events played by his grandchildren, no matter how many kilometers he logged travelling from venue to venue. Bernie was known for his friendly nature and he will be sadly missed by the many friends he made through the years. Gone, but forever in our hearts. Cremation has taken place and, in accordance with Bernie's wishes, no funeral service will be held. A Celebration of Life will be held at a later date.
Published in The Hamilton Spectator on Jun. 20, 2020.
https://www.legacy.com/amp/obituaries/thespec/196367879
---
RIP - Bert MacDowell
April 12, 2020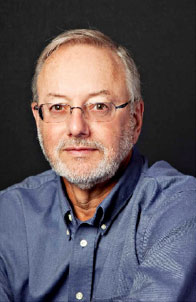 Sad News -- Albert (Bert) MacDowell - 2 août 1943 - 12 avril 2020
Bert's rookie season with the Burlington Oldtimers as a defenseman was in 1987. He was a huge supporter of our club and an advertiser https://www.macdowellins.com/ for many years. Our thoughts are with his family right now.
It is with the greatest sadness that our family has lost our beloved husband, father, grandfather, great-grandfather and brother. Bert passed after a valiant battle with pancreatic cancer. He is survived by his wife Walli, daughters Lynne, Cheryl and Jenny, son Kevin. Grandfather to Tabitha, Myles, Logan, Macauley, Bree, Erielle, Kennedy and Jordan. Great-grandchildren Brayden, Aliveah, Carter, Jaxon, Elias and Deklyn. Brother to Gail Macdowell. Uncle to Robert, Stephen, Randy and Melissa. He was the proud owner of MacDowell Insurance Brokers and worked honorably helping his clients. Bert enjoyed curling, golf and hockey, playing for the Burlington GrandDads for many years. He travelled to his Florida home in the winter months and enjoyed his friendships in that community. Bert was the man who helped everyone, a true gentleman who will be missed by family and friends.
Private arrangements have been entrusted to Bay Gardens Funeral Home, Burlington. Regretfully due the Covid-19 isolation, a Celebration of Life will be announced on a future date.
Signer le livre d'or Our most sincere sympathies to the family and friends of Albert MacDowell 2 août 1943 12 avril 2020.
---
RIP - Larry Baker
February 29, 2020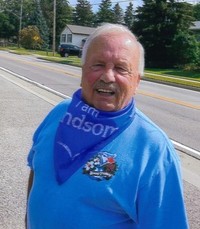 Sad News -- Larry Baker, brother of Paul Sinker, passed away last night after a lengthy illness. Larry was a goalie in the gold division for quite a few years and played with the old-timers slow pitch. Paul of course payed in the gold division as well and was one of the founders of the Gold'n Grey tournament group.
On Saturday, February 29, 2020, Larry passed away peacefully at home. He leaves behind his loving wife Linda of 54 years. Loving dad of Shelly and Corey (Fiona). Cherished Grampa of Tyler and Papa of Bo. Larry will be missed by his brother Paul (Linda) and all of his extended family and friends. Predeceased by his sister Conny (John). He took great pride in his work at Firestone and Jarvis B. Webb. He loved sports and was loved by any who met him. His humour and laughter made him a special person to all of us. Larry was a long time member of Burlington Old Timers Baseball and Hockey.
There will be a Celebration of Life for Larry on Sat., March 14th at Gator Ted's on Guelph Line between 1 & 6 pm - cash bar. Larry was a good friend of the owner and this is his tribute to Larry.
Please check www.smithsfh.com for more details.
Those wishing to make a donation in Larry's memory are asked to consider the Heart and Stroke Foundation and the SPCA. (Arrangements entrusted to Smith's Funeral Home, 905-632-3333)


---
RIP - Richard Ward
January 22, 2020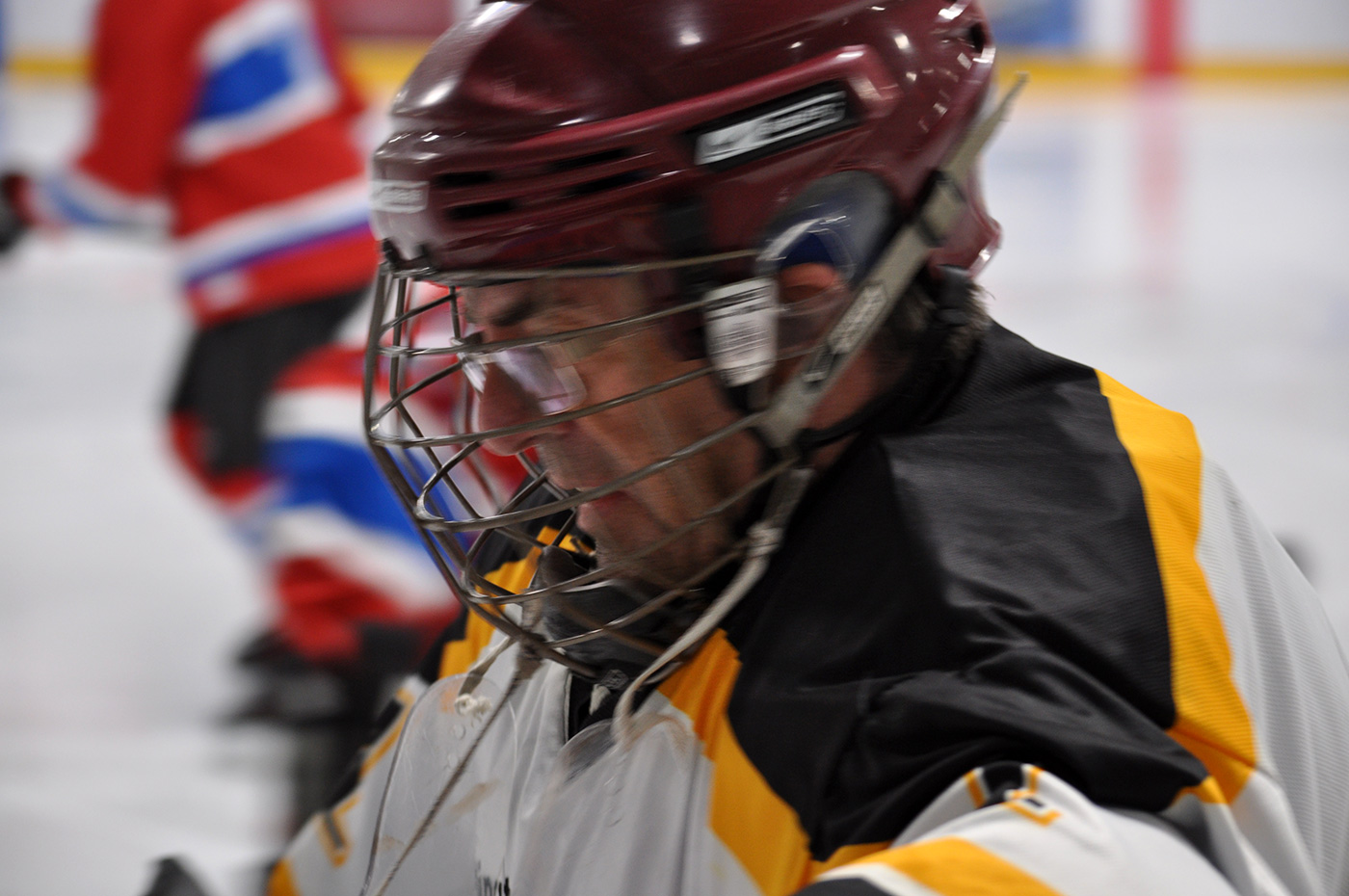 Sad News -- Richard Ward passed early this morning January 22nd.
Passed away at his residence on January 22, 2020 at the age of 71. Predeceased by is beloved wife of 43 years, Joan Ward (nee Smith). Loving father of James Ward and his wife Kim and Tiffany Ward and her husband Philip Cummings. Cherished grandfather of Logan and Hailey Ward. Predeceased by his parents Kenneth and Louise Ward. Richard is survived by his brother Paul and sister in law Sharon. Richard was a member of the Burlington Oldtimers Hockey and Softball Associations.
Visitation at SMITH'S FUNERAL HOME, 1167 Guelph Line (one stoplight north of QEW), BURLINGTON (905-632-3333), on Wednesday, January 29, 2020 from 6:30-9p.m.
Funeral Service will be held in the funeral home chapel on Thursday, January 30, 2020 at 1p.m. Cremation to follow.
In lieu of flowers, donations in memory of Richard to the Canadian Cancer Society or the Canadian Diabetes Association would be greatly appreciated.
---
RIP - Dave Langdon
January 7, 2020
David Langdon passed away tuesday at noon. He is resting at Smith's funeral home. Visitation has yet to be determined. Dave won our Club's HECTOR AWARD in 2016 to recognize a member of the Burlington Oldtimers Hockey Club who has given unselfishly of their time and energy off the ice to help enrich the true spirit of participation and camaraderie so unique to Oldtimers.
Visitation at SMITH'S FUNERAL HOME, 1167 Guelph Line (one stop light north of QEW), BURLINGTON (905-632-3333), on Thursday, January 9, 2020 from 3-5 and 7-9.
A Funeral Mass will be held at St. John the Baptist Roman Catholic Church on Friday, January 10, 2020 at 10:30am, followed by Interment at Gate of Heaven Cemetery. Reception at the church for 12:30pm.
https://www.smithsfh.com/memorials/david-langdon/4071052/obituary.php
---
RIP - Ralph Deblauw
December 13, 2019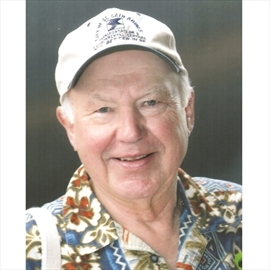 Sad news guys - Ralph Deblauw passed away last Sunday. His body has been donated to McMaster University. Brenda is trying to get a notice in the paper for Saturday. we will post details here when we can... A celebration of life may occur on Jan. 11th. Please forward to whoever you feel appropriate. We have lost a great Oldtimer here. 😞 Ralph won the Gold division's Jim MacKay Award in 2009-10, presented to the Gold division player who best exemplifies outstanding sportsmanship, attitude and genuine love for the game.
His passion was playing hockey. He was a long-time member of the Burlington Oldtimers Hockey Club and also played pick-up hockey a few times a week at Carlisle Arena. He was often the first person to volunteer if help was needed.
A remembrance celebration will be held on January 11, 2020 at Smith's Funeral Home, 1167 Guelph Line, Burlington at 1:00 p.m. Family and friends are encouraged to share stories and visit from 12 noon until the start of service. Donations would be welcome and appreciated at McMaster Education Program in Anatomy.
https://www.smithsfh.com/memorials/ralph-deblauw/4058436/index.php
---
RIP - Mark Cockshutt
October 2, 2019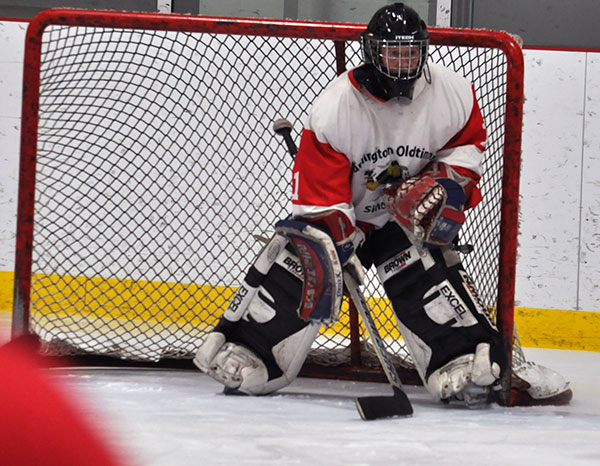 COCKSHUTT, Colin "Mark" -
Unexpectedly as the result of a workplace accident, Mark passed away surrounded by his loving wife and good friend Paul Kitchen at Credit Valley Hospital in Mississauga on Wednesday, October 2, 2019 at the age of 69. Devoted and loving husband of Karen (nee Smith) for 33 years. Proud father of Meredith Johnston, Chelsea Cockshutt and Rhonnie Cockshutt (Shane Larose). Grandfather of Cherilee Johnston. Cherished son of Stewart Cockshutt (Heide) and the late Joyce Cockshutt (nee Sohm). Dear brother of Jim Cockshutt, Catherine Cockshutt, Nikki Scarborough (Sean McGrath), and Susanne Scott, and brother-in-law of Rhonda Ryan (Eamonn) and the late Matthew Smith (Dianne Campling). Also mourned and missed by his mother-in-law Carol Smith (late Ron), as well as many nieces, nephews and cousins. He will be fondly remembered by his co-workers, numerous friends and the Burlington Old Timers Hockey Family.
As per his wishes, Private Cremation has taken place. A
Memorial Gathering will be held at SMITH'S FUNERAL HOME
1167 Guelph Line (one stoplight north of QEW), BURLINGTON, 905-632-3333, on Wednesday, October 9, 2019 from 4-7pm. As an expression of sympathy and in lieu of flowers, donations in memory of Mark to The Burlington Old Timers Hockey Club Charities (the Carpenter Hospice or the Burlington Food Bank) would be sincerely appreciated by the family.
from Pat McCourt - We held a short toast to Mark Oct 3 at Hector's. 
I just wanted to take a minute and thank you all for the incredible support yesterday to pay tribute to Mark on such short notice.  There were a lot of faces from other divisions I didn't recognize so I know there was a lot of effort put in by everyone to make this happen.  I have never been so proud to be a part of this organization.  We are truly family.  Special thanks to Gunther and Buck!!!
Mark was great Oldtimer who was a credit to our division.  He will be sadly missed. 
---
RIP - Lloyd Nicholson
 June 6th, 1947 - September 25, 2019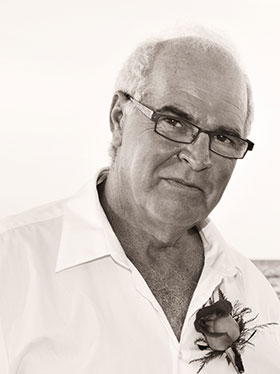 Seventeen years after heart surgery (thanks to Dr. V. Chu) and two and a half years post stroke (thanks to Dr. L. Catanese), Lloyd (Lloydie) reluctantly left us on September 25, 2019. Born to Jim and Sadie on June 6, 1947 in Stanchel, PEI. Survived by his brother Lowell (Tyler James, deceased). Survived by his loving wife Suzy (Sue Syer). Proud dad to Rhonda, Tracy (Jay), Jodi (Darryl), Kyle James and Erin (Camiel). His grandkids were very special to him: Lindsey (Jesse), Katie, Dana, Lauren, Hannah Jaymes, Cammy, Lyla and Rylee. Lloyd loved his motorhoming across North America, especially his summers on PEI and his winters at Tropical Palms, Kissimmee, FL and his many special family and friends there. He loved his home, shop, golf buddies at Beverly G&CC, Burlington Old Timers, car racing, classic cars and horses. The enormous number of people that contributed to his good health is too many to mention; Dr. Tim Cuddy, Dr. B Stevens, Dr. J. Healey, Dr. M. Garland, nurses Gail and Petrina. We thank you for your compassion. We came full circle and are eternally grateful. Lloyd was a self-made man, owner of Nicholson Rollforming Inc., who passed his strong work ethic on to his children.
He lived by the motto: your word is your bond and a handshake seals the deal. Although family and friends alike will miss Lloyd, his last words were "It's been a great ride!". As Lloyd loved a great party and a good cigar, please join us to celebrate on October 12th from 1 – 4pm at QB Sports Bar on Fairview St, in Burlington. https://www.smithsfh.com/
---
RIP - Brian Wilcox
September 25, 1960 - June 25, 2019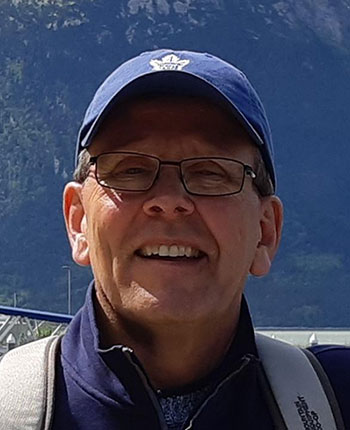 It is with heavy hearts that we announce the tragic passing of Brian on June 25, 2019 at the age of 58. Devoted husband of Anne Ramsay of Burlington. Loving father of Lindsay (Zachary) Pollari, Colleen (Jeffery) Hammer, and adoring grandpa to Jason. Beloved brother of Brad (Lynn) Wilcox of Port Elgin and Brenda Taylor of Heathcote. Brian will be sadly missed by his many nieces, nephews and friends. Brian was born in Meaford, Ontario on September 25, 1960 to Lloyd and Bernice (d.) Wilcox, and stepson of Nora Wilcox.
The family welcomes guests to Bay Gardens Funeral Home, 1010 Botanical Drive, Burlington on Wednesday July 3, 2019 from 5:00 p.m. to 8:00 p.m.
A Funeral Service in the funeral home chapel will take place on Thursday July 4, 2019 at 11:00 a.m.
In lieu of flowers, the family asks that memorial donations be made in Brian's honor to the Alzheimer's Society of Canada, or a charity of your choice. Please sign the on-line book of condolences at www.baygardens.ca
---
RIP - Jerold "Jerry" Norris Large
Tuesday, June 11, 2019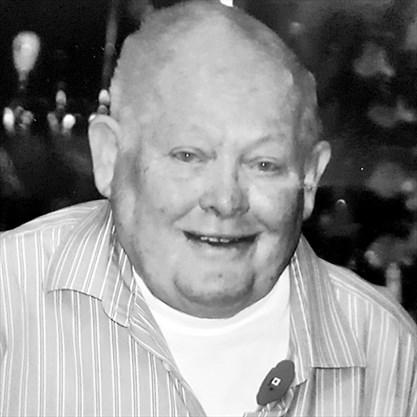 LARGE, Jerold Norris "Jerry" With great sadness we announce the passing of Jerold Norris Large, 82, peacefully on Tuesday, June 11, 2019 at Joseph Brant Hospital surrounded by family. He is survived by his wife of 31 years, Judith Thomas, his step-children and grandchildren, sisters and brothers, sister-in-laws, nieces, nephews, great-nieces and nephews. He is predeceased by his parents, brother and step-daughter. Jerry worked as a gas inspector at Union Gas for 35 years until he retired in 1996, where he enjoyed golfing and going to watch the Hamilton Tiger Cats and Toronto Blue Jays. He was a member of the Burlington Slow Pitch Baseball League, Burlington Old Timers Hockey Club and the Royal Canadian Legion Branch 60, where he received Member of the Year Award for 2018. He was also a member of the Halton Naval Veterans Association. He will be greatly missed by family and friends. A special thank you to the Doctors and staff at Joseph Brant Hospital as well as the staff at the Food Basics Pharmacy on Fairview Street in Burlington.
Cremation has taken place. A memorial service will be held at St. Luke's Anglican Church, 1371 Elgin Street Burlington Ontario at 1:00 p.m. on Saturday, June 29th.
A Celebration of Life to follow at the Royal Canadian Legion Branch 60, 828 Legion Road, Burlington.
Donations in Jerry's memory may be made to the Ontario Lung Association. Miss Me a little, but not too long And not with your head bowed low. Remember the love that we once shared. Miss me - but let me go.
---
RIP - Michael Patrick Downey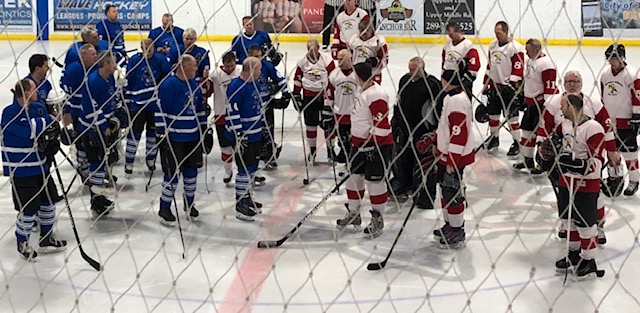 way to go White Div! Diane, the girls and friends were very moved by the thoughtfulness of your minute of silence and post game toast for Mike. This picture really captured the moment well. This from Mike Amormino
Born: Sunday, July 14th, 1957
Died: Friday, February 15th, 2019, Burlington, ON
Visitation
Thursday, February 21st, 2019 6:00pm - 9:00pm
Smith's Funeral Home - Guelph Line
1167 Guelph Line, Burlington, ON L7P 2S7
One stoplight north of QEW
Service Information
Friday, February 22nd, 2019 11:00am
St. Paul The Apostle Roman Catholic Church
2265 Headon Rd, Burlington, ON
---
RIP - Craig Addison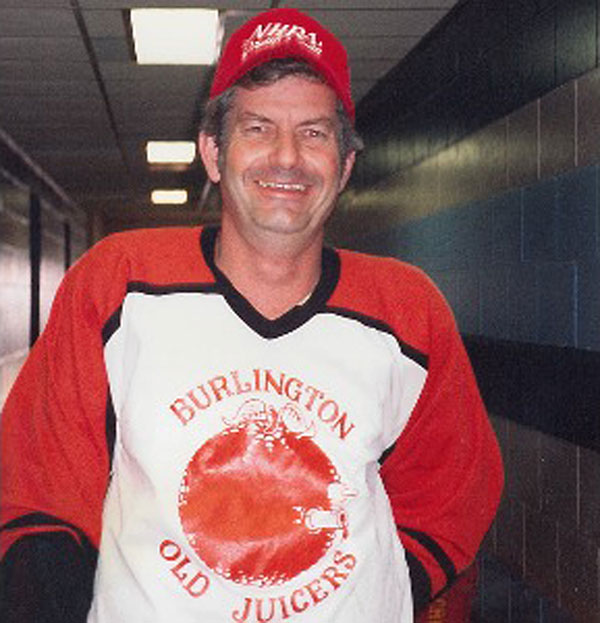 January 19, 2019 - Our sincere condolences to Louise Addison and family for the recent passing of husband Craig. Craig passed away Saturday evening due to a heart attack while blowing snow at his home.
Craig's wife Louise is a BOWSER Babe. 
It is with great sadness we announce the passing of Craig on Saturday January 19, 2019 at the Joseph Brant Hospital in his 72nd year. Beloved husband of Louise for 50 years. Loving father of Rick (Mary), Johanne (Duane) and the late Robi. Cherished grandfather of Jessica (Greg), John, Brett, Nicole, Katie (Cam), and Laura (Tyler), and great-grandfather of Killian. He is survived by his brother John (Lynne) and his nephew Craig and his niece Amanda. He was an employee with Casey Buynink Haulage for 30 years and retired from Thompson Metal in 2011. He was the best defender with the Burlington Oldtimers Hockey League for over 25 years. A celebration of life will take place at the Burlington Oldtimers Club (3521 Mainway, Burlington, ON L7M 1A9) On Sunday January 27, 2019 from 1- 3 p.m. In lieu of flowers, donation to the Heart and Stroke Foundation.
Online condolences to www.dbburlington.com
---
RIP - Jeff Armour
December 24, 2018 - Our sincere condolences to Pauline Armour and family for the recent passing of husband Jeff Armour. Jeff was very well known and well liked by many in the BOHC. Jeff was currently the 1st-place goalie in the grey division of BOHC. Jeff was a valuable volunteer helping our BOHC advertising committee each year getting sponsors and helping out the booklet committee. He was an athlete and a gentleman and will be sadly missed.
Visitation
Friday, December 28th, 2018 7:00pm - 9:00pm
Smith's Funeral Home - Guelph Line
Service Information
Saturday, December 29th, 2018 1:00pm
Smith's Funeral Home - Guelph Line
1167 Guelph Line, Burlington, ON L7P 2S7
Hello all. This is Jeff's daughter Hayley. Thank-you for all the kind words. In terms of donations we have decided as a family that he would want to support the Juvenile Diabetes Research Foundation (JDRF) as I have had Type 1 Diabetes for 18 years and he has always worked hard to support a cure. We will keep you all posted on the funeral once we have more details.
https://www2.jdrf.org/site/TR?fr_id=7599&pg=personal&px=12513032
More details to follow. visitation Friday and Service on Saturday at Smiths on Guelph line
---
 

RIP - Paul Ritchie

August 27, 2018 - Visitation for Paul is Friday, Aug 31, 3-5, and 7-9 at Smith's on Guelph Line, one block north of QEW.
Our BOHC family lost another friend today. For those of you that didn't know him he was the kindest, nicest man, one hell of a teammate. Our deepest sympathies goes out to his family, friends and loved ones.
---
RIP Normy (Norman Hewitson)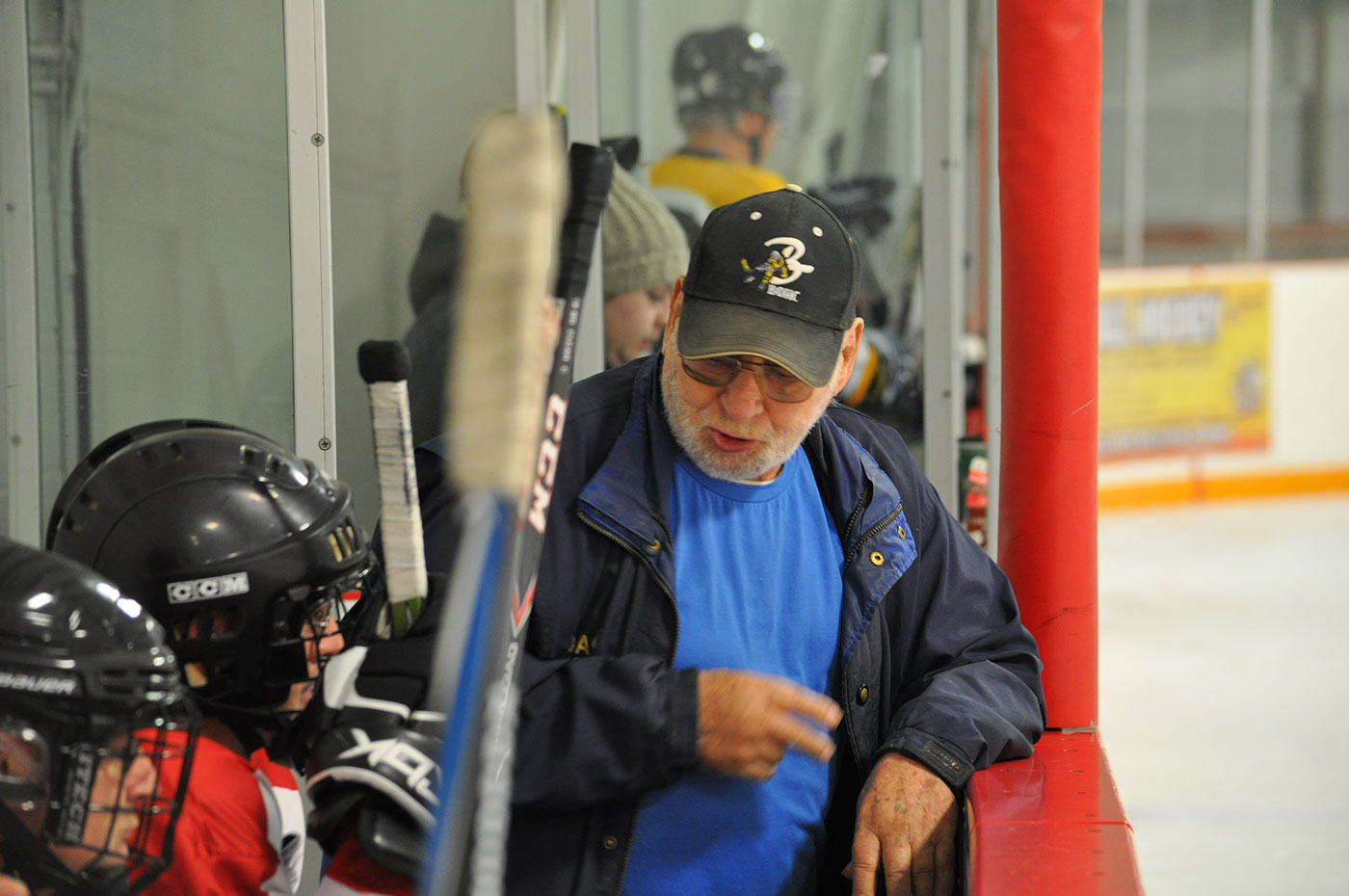 Hewitson, Norman

Passed away peacefully at Joseph Brant Hospital, on August 20, 2018, at the age of 88. Beloved husband of the late O. Ruth Hewitson (nee Purkis). Dear father of Tim, Dan, and Robert (Stephanie). Cherished grandfather of Hayden and Brighton (Josh) and great grandfather to Zaedon and Zane. Norm is predeceased by his siblings Tom Hewitson, George Hewitson and Audrey Maine.


Visitation at SMITH'S FUNERAL HOME, 1167 Guelph Line (one stop light north of QEW), BURLINGTON (905-632-3333), on Sunday from 3 -5 and 7 - 9 where a Funeral Service will be held in the Chapel on Monday, August 27, 2018 at 10:30a.m. Interment Burlington Memorial Gardens. For those who wish, donations to the Canadian Cancer Society, Diabetes Canada and the Arthritis Society would be sincerely appreciated by the family.