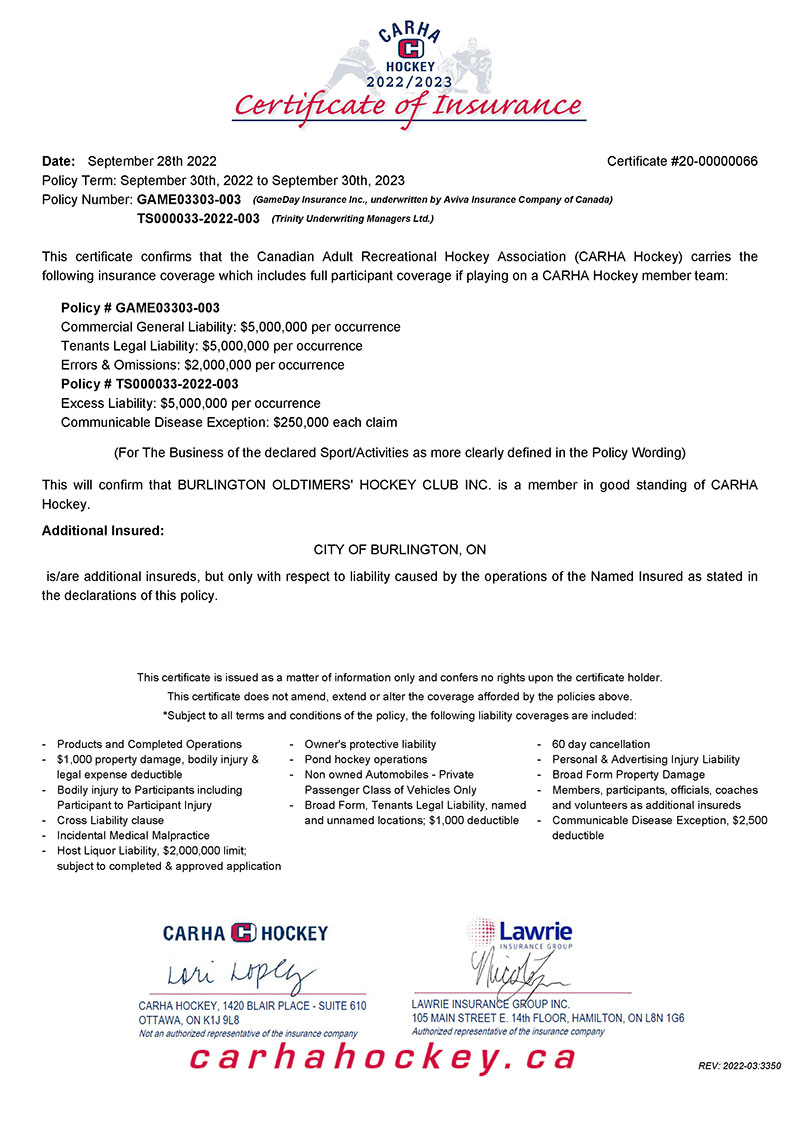 Hockey is a fun sport that provides many benefits, but is also a high-risk and rigorous sport.
The Burlington Oldtimers Hockey Club subscribes to CARHA Hockey which supports and protects adult recreational hockey by providing hockey insurance programs for leagues, tournaments, referees teams, and pick-up and shinny groups for men and women across Canada.
Part our of membership fee is an annual insurance policy with CARHA Hockey that helps protect both the league and its individual members.
The details of the insurance policy are available here.