BOHC Golf Classic 2022 (BOGC)
Saturday, May 7, 2022 at Mount Nemo Golf Club
1:00pm Shotgun Start - 4 man Scramble
Those that have not paid their registration by may 1st will be replaced with players from the wait list.
Accepting the first 144 players that register AND pay. please note that this tournament sells out quickly - don't get left behind). 
Any questions - Gil Verwey - gilverwey67@gmail.com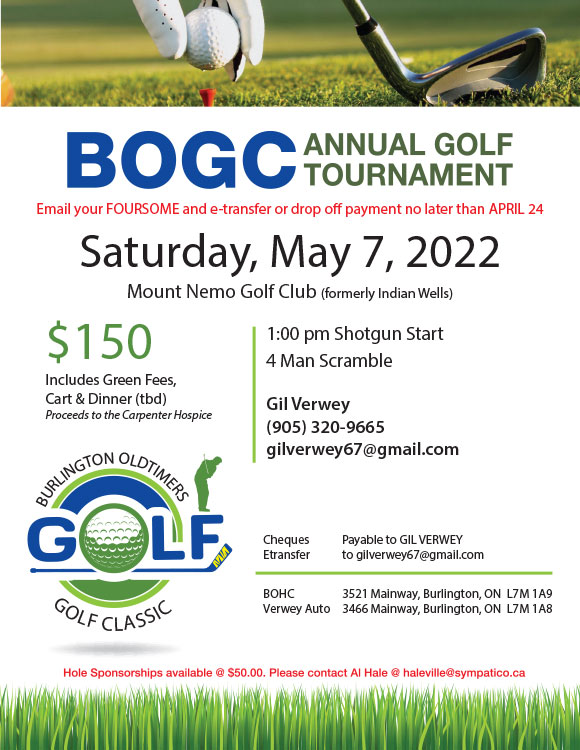 Any Questions please contact Gil Verwey - gilverwey67@gmail.com  | 905-320-9665
Thank you to everyone that participated in the tourney last time, especially the volunteers that made this event such a success. Paul Ivey, Bob Riddell, Al Hale on the tournament committee. And to Bob Gaumont and John Robertson on the putting contest. The sponsors. and also Rahnee and Nancy for the great job selling raffle tickets.
We were successful in selling out the tournament and raising some $$ for the Carpenter Hospice - Thanks everyone!

Photos of the 2018 tourney are here
Gil Verwey